Q&A: How tech is shaking up the banking sector
Younger customers are increasingly switching to new mobile banking apps. As Covid-19 accelerates this process, what does this mean for the traditional banks?
25/10/2021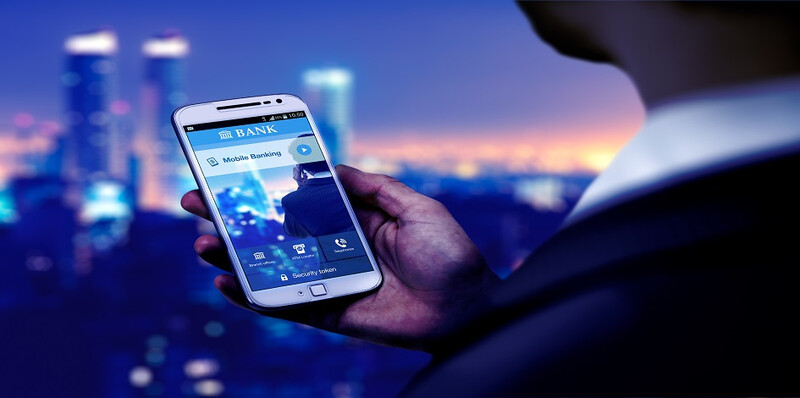 A technological revolution is occurring, which is affecting all business sectors. And the Covid-19 pandemic has been accelerating this process.
Banking is one area that has been particularly disrupted by technology for some time, but it was during the pandemic that customers really started to change their banking habits.
Banking over the counter in High Street branches is becoming something of a rarity. Customers are quickly becoming accustomed to banking apps and technology driven by artificial intelligence.
During the first few months of the pandemic, use of mobile banking apps and online banking grew strongly. Banking in branches, however, saw a sharp decline. This may have been due to restricted opening as part of the lockdowns. This shift in the notion of a bank being an app rather than a building has opened opportunities for disruptive technology companies.
So, what does this mean for the future of traditional banks? We spoke to Alex Tedder, a fund manager at Schroders who specialises in disruption, and Justin Bisseker, a banking analyst at Schroders.
Why is the banking sector facing such a challenge from the technology companies?
Alex Tedder said: "Consumers, particularly tech-savvy consumers, Gen-Z and Millennials, are tired of the bureaucracy, the complications and the cost of dealing with traditional banks. As a result, they are flocking to the challengers, many of which are providing an easy-to-use, cost-competitive service and doing this very effectively. It's a similar picture in the commercial sector.
"A lot of businesses are going to migrate to the new providers, such as Square which offers not only good payment processing, but also data management and cash management services in a way that traditional banks can't do."
With technology companies now eating into their market share, will traditional banks still exist in the next few years?
Justin Bisseker said: "Think about how often you interact with your bank through your mobile and compare that with how often you visit a branch. Mobile banking means we are in contact with our banks more than ever and it's opened a door for banks to cross-sell additional products such as insurance and long-term savings products at near zero additional costs.
"Although financial technology companies are on the rise, it doesn't mean that it's all over for the banks. Fintechs focus on areas such as payments, which are regulated. However, payments account for only about 5% of revenue for a traditional bank. Banks focus on business-to-business payments, which is a much difficult market for the fintechs to break into."
Is so-called smart banking really the end for the traditional banks?
Alex Tedder said: "I don't think it's the end of the traditional banks and they are trying to react to the new challenge. They know that they have got serious competition from all these new companies that seem to have emerged out of nowhere and that are offering great service, flexible service, flexible products and products that are priced properly.
"Traditional banks are trying to respond to that, but the problem is that they have a lot of baggage. They have legacy systems that they need to update or replace and they are constantly trying to keep up with these new challengers."
This article is issued by Cazenove Capital which is part of the Schroders Group and a trading name of Schroder & Co. Limited, 1 London Wall Place, London EC2Y 5AU. Authorised by the Prudential Regulation Authority and regulated by the Financial Conduct Authority and the Prudential Regulation Authority. 
Nothing in this document should be deemed to constitute the provision of financial, investment or other professional advice in any way. Past performance is not a guide to future performance. The value of an investment and the income from it may go down as well as up and investors may not get back the amount originally invested.
This document may include forward-looking statements that are based upon our current opinions, expectations and projections. We undertake no obligation to update or revise any forward-looking statements. Actual results could differ materially from those anticipated in the forward-looking statements.
All data contained within this document is sourced from Cazenove Capital unless otherwise stated.