PERSPECTIVE
3-5 min to read
Cadogan Estates: how we've responded to Covid-19 and what it means for the property sector
Webinar: Hugh Seaborn of Cadogan Estates, landowner in London's Chelsea and Knightsbridge, talks about the impact of Covid-19 and the challenges facing the sector.
30/06/2020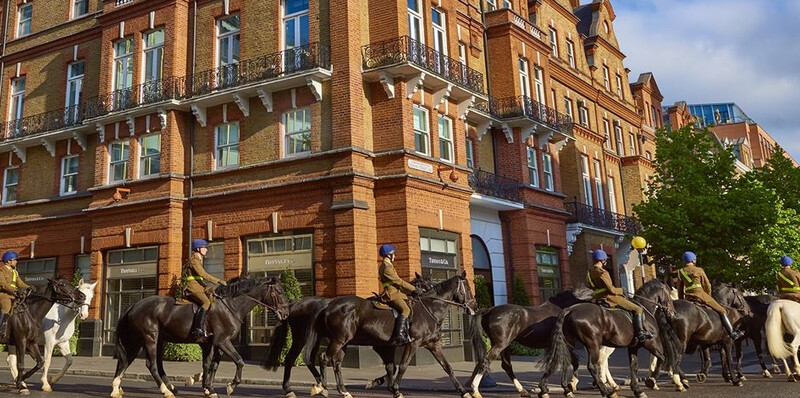 Hugh Seaborn takes comfort from the 300-year history of Cadogan Estates. "It gives us confidence to look a long way forward… and it provides a solid foundation for a modern, dynamic business," he explained in conversation with Kate Leppard of Cazenove Capital and Mark Callender, Head of Real Estate Research at Schroders. "We need to be dynamic and fast-moving as we are dealing with very fast-moving assets – and that was before Covid-19."
Cadogan owns 93 acres of mixed-use property in London's Chelsea and Knightsbridge. This comprises over 300 shops, some of which are at the "international uber-luxury end of retail" on sites such as Sloane Street. The estate also owns 3,000 flats and houses.
This "concentration of ownership means we know our portfolio and our customers very well," says Hugh. "Crucially, this allows us to ensure that what we do with each building contributes to the success of the wider area."
Response to Covid-19
After taking steps to ensure the safety of staff and contractors, Cadogan turned its attention to supporting its occupiers. The company was "quick to give relief" during lockdown, says Hugh. Since then, it has crafted longer-term responses for different businesses. For most, says Hugh, the company has been able "to provide some certainty through to Christmas… and in some cases to the middle of next year." He gives the example of food and drink businesses, which have switched to turnover-linked rents from a fixed rent. This will provide greater certainty during reopening.
Cadogan has also been providing support to local hospitals, through financial donations and the use of a hotel. It also supports the Kensington & Chelsea Foundation, which passes funding on to a wide range of smaller charities in the area.
"Covid-19 has hastened the merger of physical and online retail"
Cadogan carefully "curates" the retailers on its estate as part of its strategy to create "places and spaces where people want to be." This is helping Cadogan navigate the challenges facing the retail sector, which have been accentuated by the pandemic.
Covid-19 has "accelerated the structural change in retail," says Hugh. He believes that online retail will have "taken market share permanently" and that, as a result, we will "need less shops."
It has also "hastened the merger of physical and online retail," says Hugh, which will ultimately be "a good thing for the sector."
However, retailers still need physical stores, says Hugh. "The store is a really important touchpoint for customer engagement, for brand awareness and for building the experience of customers."
"Breathing life into buildings"
Cadogan is willing to sacrifice short-term financial return to meet longer-term objectives. Hugh gives the example of the redevelopment of Pavilion Road, a former service area. Following consultation with local residents, Cadogan allocated significant space to independent shops serving the community – even though it would have been more lucrative to create more residential units. "The street hums and people bump into each other....it's added to people's lives," says Hugh of the outcome.
The estate includes a wide range of building types – including schools and galleries – in an approach Hugh describes as the "layering of uses." This diversity brings "life and warmth and individuality" to the area. "These things are very important to us…we want the area to be successful. Its in our interest in the long-term."
Reports of the office's demise have been greatly exaggerated
"I'm still optimistic about offices…despite speculation about permanent remote working" says Mark Callender, Head of Real Estate Research at Schroders.
"You can't really beat that face-to-face contact," he notes. "Offices are still the most efficient and productive place for talking to colleagues, meeting clients and training new employees."
Read more of Mark's views here.
This article is issued by Cazenove Capital which is part of the Schroders Group and a trading name of Schroder & Co. Limited, 1 London Wall Place, London EC2Y 5AU. Authorised by the Prudential Regulation Authority and regulated by the Financial Conduct Authority and the Prudential Regulation Authority. 
Nothing in this document should be deemed to constitute the provision of financial, investment or other professional advice in any way. Past performance is not a guide to future performance. The value of an investment and the income from it may go down as well as up and investors may not get back the amount originally invested.
This document may include forward-looking statements that are based upon our current opinions, expectations and projections. We undertake no obligation to update or revise any forward-looking statements. Actual results could differ materially from those anticipated in the forward-looking statements.
All data contained within this document is sourced from Cazenove Capital unless otherwise stated.