The impact of the coronavirus crisis - some key numbers
Our Head of Charity Investments, Nick Orr, provides us with his pick of the most interesting statistics to emerge from these extraordinary times.
03/04/2020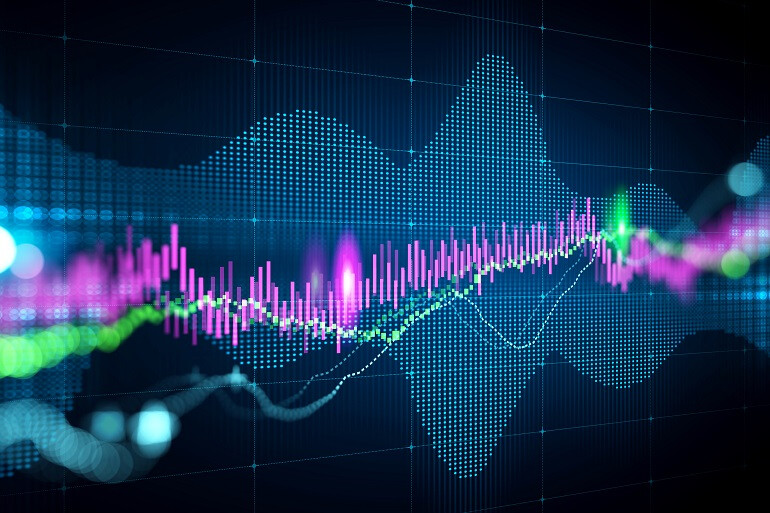 On feeding the nation  
British shoppers made an additional 15 million supermarket visits in the week ending 17 March, compared to the same week in February.  The average spend was up 16%. Supermarkets normally account for around 60% of the food consumed in the UK. 
Deliveroo said last week that 3,000 new restaurants signed up to its platform. We do not know how many left.
One executive working with food delivery apps said order volumes had fallen by around two thirds last week.
Food delivery and food retail appear to be a rare bright spot in the jobs market. Domino's Pizza is hiring an extra 6,000 staff in the UK and 10,000 in the US. Walmart has said it will hire another 150,000 staff, while Tesco plans to take on another 20,000. 
On health services 
Last week, emergency services in New York received more medical calls than they did on 9/11.
Germany is reportedly conducting 500,000 coronavirus tests per week, significantly more than most countries. The figure is about 12 times the number of tests being carried out in the UK.
A 10-minute coronavirus test that costs less than $1 to produce is being trialled at laboratories in Senegal, the UK and China. The test has been developed by a Senagalese research insitute and a British company.
On economics 
The US Department of Labor announced that 3.3 million people filed unemployment claims in the last week, almost five times the previous record.
The UN forecasts that global foreign direct investment will fall by 30% to 40% in 2020 and 2021. Their research suggests almost 80% of multinationals have revised down their earnings forecasts, corresponding to a 30% earnings drop.
In China, industrial profits fell by 38% in February.
On dividend income 
UK listed companies cut or cancelled circa £4.3 billion worth of dividend payments this week, the biggest drop since the 2008 financial crisis.
Top dividend cuts / suspensions last week (£ million)
Persimmon
752
Taylor Wimpey
486
ITV
216
MicroFocus
165
Kingfisher
158
Marks & Spencers
133
Unite
121
Intercontinental Hotels
120
Barratt Developments
100
Meggitt
93
On corporate earnings
Standard & Poor's has warned that US banking profits could fall from $195 billion in 2019 to a loss of $15 billion this year.
Volkswagen's CEO predicts a 14% decline in global auto sales in 2020, compared to an 8% drop in the 2008 financial crisis. The carmaker is burning through approximately €2 billion of cash per week. A third of the company's 300,000 workers have been put on reduced hours.
According to the Boston Consulting Group, global fashion and luxury sales are expected to drop by some 25% this year. Southern Europe is expected to see a sales drop between March and May of 85%.
More encouragingly, luxury sales are already recovering dramatically in China. Having hit their low point in February (down some 80%), full year revenue is now expected to be down only 5% - 10% compared to 2019.
Gucci parent company, Kering, said it was observing encouraging signs in mainland China; it now sees a fall in like-for-like sales of 15% in the first quarter compared to 2019. 
Marriott International reported last week that its hotels in China had occupancy rates of below 15%. In the US and Europe rates are below 25%.
Stockbroker Davy estimates that Ryanair has net cash of €4 billion, sufficient to cover its liquidity needs for 18 months. 
On the environment 
According to London monitoring data, median levels of roadside nitrogen dioxide and particulate matter are about half their usual level. 
Satellite images last month showed that pollution levels over parts of China had dropped by approximately 40%.
Milan's nitrogen dioxide concentration fell by more than 20% in the third week of March. 
Although a lower level of nitrogen dioxide levels is good for our health, it is also likely to increase the amount of airborne ground level ozone, another pollutant harmful to human health. 
In China, according to Macquarie, coal consumption is at 95% of the normal level for his time of the year, traffic congestion is normalising and car sales are even rising again.  The consensus is that China is 85% back to normal.
On market volatility 
Nine trading days in March made it onto Blanco Research's list of the biggest one-day gains and losses for the equity market since the Second World War.
High levels of volatility means that trading revenues at investment banks are expected to rise 20% to 30%.
There are exceptions; ABN Amro managed to lose $200 million when a client went bust.
This article is issued by Cazenove Capital which is part of the Schroders Group and a trading name of Schroder & Co. Limited, 1 London Wall Place, London EC2Y 5AU. Authorised by the Prudential Regulation Authority and regulated by the Financial Conduct Authority and the Prudential Regulation Authority. 
Nothing in this document should be deemed to constitute the provision of financial, investment or other professional advice in any way. Past performance is not a guide to future performance. The value of an investment and the income from it may go down as well as up and investors may not get back the amount originally invested.
This document may include forward-looking statements that are based upon our current opinions, expectations and projections. We undertake no obligation to update or revise any forward-looking statements. Actual results could differ materially from those anticipated in the forward-looking statements.
All data contained within this document is sourced from Cazenove Capital unless otherwise stated.