COP26: a quick guide to common climate terms
From Nationally Determined Contributions to nature-based solutions, we explain some of the common climate terms likely to come up at COP26.
08/11/2021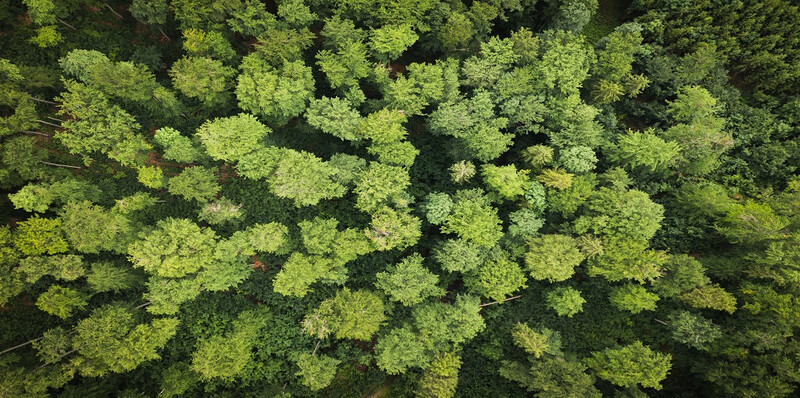 Global leaders from all walks of life have descended on Glasgow, Scotland for the 26th Conference of the Parties (Cop26), being held between 31 October and 12 November 2021.
Previous COPs have resulted in momentous climate commitments – like COP21, which was held in 2015 and saw nearly 200 countries signing up to the Paris Agreement.
The Paris Agreement commits countries to limit global warming to between 1.5OC – 2OC above pre-industrial levels to maintain a livable climate. There's some uncertainty when projecting the implications of unprecedented changes in the atmosphere, but with global temperatures already more than 1OC above that historical baseline and rising quickly, the need to set the global economy on a very different course is stark.
Simon Webber, a lead portfolio manager at Schroders, who has invested in climate change trends for the past 15 years says: "Some conferences can be a formality, but COP26 is arguably the most important climate conference in a decade."
Global leaders are expected to report on their country's progress against the goals set out in the Paris Agreement and there could be some new decisions made as to how to reduce carbon emissions.
While there are numerous unknowns ahead, such as how things will pan out between the US and China, one thing we know for sure is that there'll be plenty of climate terms and acronyms bandied about (as usual). 
To demystify things, we've put together this quick guide to some of the more common terms you should know.
Avoided emissions:
The emissions reductions that occur through the replacement of a high-carbon emitting activity with a low-carbon emitting one. These reductions cannot be reflected in a product's or an activity's carbon footprint as measured by the greenhouse gases it emits. But they help  reduce economy-wide total emissions.
Hannah Simons, Head of Sustainability Strategy at Schroders, explains: "Think about a hypothetical conference. Pre-Covid such a conference could have attracted thousands of individuals flying in from all over the world. In Covid times, many of these would choose to attend virtually. The travel-related emissions saved by these individuals would be called avoided emissions."  
Carbon market (including carbon offsets)
A trading system in which countries or companies can trade carbon credits or offsets in order to comply with national limits. Those markets can be either regulated (reflecting laws requiring companies to secure credits in proportion to their emissions) or voluntary (where buyers choose to acquire credits generated by carbon reducing activities). 
Andy Howard, Head of Sustainable Investment at Schroders, says: "Airlines, for example, release a lot of carbon. In order to compensate for this, they might plant trees or pay a separate company to plant trees. This would be a type of carbon offset."
Net zero emissions
When the amount of carbon emitted equals the amount of carbon being removed from the atmosphere (either through the purchase of carbon credits or carbon offsets). In this way the overall position is one of "net zero carbon emissions".
More than 130 countries have committed to, or are considering committing to, net-zero emissions by 2050. Data suggests one-fifth of the world's largest public companies have set net-zero targets (as at March 2021).
Saida Eggerstedt, Head of Sustainable Credit, European and Sustainable Credit at Schroders and a specialist in carbon neutral investing, says: "I would like much more actionable commitments by all governments towards carbon neutrality. To meet the science-based pathway of limiting global temperature rise they need to act in the shorter to medium term."
Climate finance
Finance that is used to tackle climate change. It can either be used to reduce carbon emissions or promote ways in which to adapt, mitigate and build resilience to the effects of climate change.
In 2015, developed countries committed to coming up with $100 billion per year by 2020 to tackle climate change in developing countries.
Saida Eggerstedt says: "I would like to see allocation of financial resources and technical help to developing countries and endangered areas, immediately and urgently."
Just transition
A transition to a low carbon global economy that does not unduly disadvantage weaker economies or parts of societies.
Andy Howard says: "The just transition is both a goal and a requirement: global agreement across policymakers representing every part of the global economy will not be possible unless all consider the plan fair."
Nationally Determined Contributions (NDC)
Individual countries' emissions reduction targets and plans to adapt to climate impacts. They're updated every five years to ensure they're in line with global temperature targets so COP26 should see a bunch of fresh targets brought to the table, many of which have been announced or trailed over the last 12-18 months.
Kate Rogers, Head of Sustainability, Wealth at Schroders says: "Currently, the sum of these NDCs is not enough to meet the 1.5 degree warming target, so we urgently need to see countries set more ambitious targets for emissions reduction."
Nature-based solutions
Actions that protect, sustainably manage and restore the natural environment such as reversing deforestation and accelerating the transition to sustainable agriculture.
Hannah Simons explains: "Climate change and human activity have resulted in biodiversity loss and damage to natural capital which poses an existential risk to life as we know it. We expect to see many countries including nature-based solutions in their climate plans at COP26."
Scope 1 emissions
Direct emissions within a company's organisational boundary from sources the company owns or controls, including company vehicles and combustion of fuel in a company plant.
Scope 2 emissions
Indirect emissions from purchased or acquired electricity, steam, heat and cooling.
Scope 3 emissions
All other indirect emissions, for example business travel, deliveries, commuting or waste from a company supply chain.
This article is issued by Cazenove Capital which is part of the Schroders Group and a trading name of Schroder & Co. Limited, 1 London Wall Place, London EC2Y 5AU. Authorised by the Prudential Regulation Authority and regulated by the Financial Conduct Authority and the Prudential Regulation Authority. 
Nothing in this document should be deemed to constitute the provision of financial, investment or other professional advice in any way. Past performance is not a guide to future performance. The value of an investment and the income from it may go down as well as up and investors may not get back the amount originally invested.
This document may include forward-looking statements that are based upon our current opinions, expectations and projections. We undertake no obligation to update or revise any forward-looking statements. Actual results could differ materially from those anticipated in the forward-looking statements.
All data contained within this document is sourced from Cazenove Capital unless otherwise stated.