Footballers' toughest goal: making high incomes last a lifetime
The pandemic has focused renewed attention on top footballers' wages. In fact, the financial challenges for those with ultra-high, short-term earnings have intensified.
08/01/2021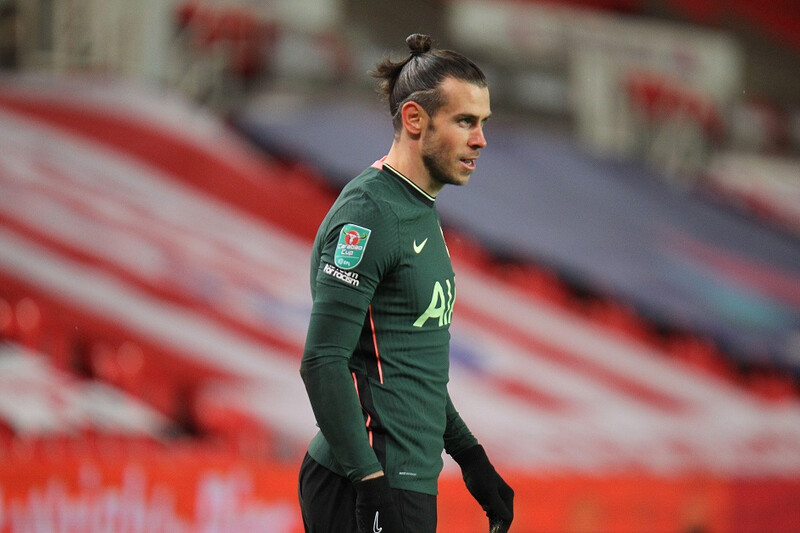 Professional sport has become synonymous with wealth, fame, and a luxurious lifestyle.  But in many cases, the period in which an athlete earns an ultra-high income is often short-lived.
The reality is that without robust planning a player's fortune can slip away as easily as a Premier League ranking. An estimated 40% of professional footballers go bankrupt within five years of retirement, and many more struggle financially in later life, according to Xpro, an organisation that helps professional footballers adapt to life after their playing career.
High earnings: short and early
The average monthly salary of a Premier League footballer is £240,000 with Manchester United currently paying the highest salary of £1,625,000 per month to one of their players.
The graph below shows the income of a top-flight player who has been fortunate enough to have their career span 20 seasons. This illustrates a possible salary over the years at the various clubs they have played for – and is the ideal scenario for any aspiring academy talent. In reality, only a handful of players experience such longevity in their career.
The ideal scenario
Source: Sportekz
In reality the average career lasts just eight years and "retirement" can arrive to players in their thirties or even earlier. By this point, they are likely to be supporting a young family and an expensive lifestyle – and still have 50 or more years of life ahead.
Income crunch
When the final whistle is blown on an athlete's playing days their income ceases. The support system of a club disappears and they are on their own. What next? 
Despite their high incomes, many players may have spent much of their money and some former players may lack available capital. Research suggests one in three will be divorced. Physical and mental health problems are also common, with many players likening the loss of their career to a bereavement. FIFPro, the organisation supporting worldwide professional players, estimates that 35% of former players face problems with depression and anxiety.
Many players don't think about retirement until the day it happens and, while these issues will not be addressed by wealth planning alone, the peace of mind of having financial stability into retirement is likely to alleviate other concerns.
Case study in numbers: a retiring player, aged 34, with a young family and £400k-a-year lifestyle. How will he fare?
Let's take a player in the following financial circumstances. He has met the conditions required for a one-year extension to his contract, earning almost £3 million, and this is likely to be his last. At 34 he is married with a young family who have become accustomed to a luxurious lifestyle costing £400,000 per year.  They have a sizable family home with no mortgage and £5,000,000 accumulated in cash. They also have a share in a bar amongst a number of other esoteric investments which do not deliver a reliable income.
Income and outgoings: when will the cash run out?
This simple cashflow graph shows that despite having one year's high income ahead of him and sizeable savings in the bank, the player's family will run out of money by his 47th birthday. This assumes he spends all of his income and saved cash, which is earning no return.
As time goes by the impact of inflation is very clear, exemplified by the increasing "total need".
Even if this player's family managed to reduce their costs significantly during retirement, down to £150,000 per year, they would still exhaust their funds by age 60, with potentially a third of their life remaining ahead of them.
Inflation isn't the only peril: tax and lower investment returns are among other factors to consider
Although the economic scars following the Covid-19 pandemic are not yet clear, tax increases look inevitable and will further erode investments and the returns they might generate.
Furthermore, we are already in an environment of low interest rates and this looks set to remain for the foreseeable future. 
Low interest rates pose difficulties for anyone looking to produce income from their capital, by reducing returns available from income-bearing investments generally – not just cash. 
In the example of our retiring footballer, if the player's family were to keep expenditure down to £150,000 p.a. and invested in an appropriately managed portfolio returning an average 5% per year, it's possible that a sufficient income could be produced to last them until age 80.
The outlook on reduced spending and higher investment growth
In comparison, if yearly returns were 2% lower due to the low interest rate environment, this would shave 10 years' income off our player's cashflow. This means their capital would be exhausted by age 70 rather than age 80.
And if investment returns are lower than hoped?
Tax efficiency and other considerations
It's not just about investing to maintain value or to achieve attractive levels of growth over time. Careful planning within the tax system can also have an  important bearing on generating sustainable income for the long term.
Pensions? Not so valuable any more
One vehicle which in the past has been extremely efficient – but which in recent years has become less helpful to people in these circumstances – is the pension.  Until 2006 players could access pension savings from age 35.  New players now need to wait until they reach age 55, increasing to 57 from 2028. The maximum contribution into pensions has also gradually been reduced over the years, now topping out at £4,000 per year for individuals earning over £312,000 per year. This encompasses almost all players in the top flight of English football. Suitable alternatives must be explored.
Other planning factors such as protecting against a career-ending injury, playing abroad, and how to pass assets on to the next generation responsibly can all have an impact on the longevity of wealth.  These risks and considerations should also be built into a player's financial planning.
The COVID-19 crisis has increased the need to plan
With increasing pressure for top-flight players to take a 30% pay cut, career earnings look set to take a significant dent. For many this will impact their standard of living in retirement.  According to Deloitte's Annual Review of Football Finance, the collective operating profit of Premier League clubs was falling even before coronavirus struck. During 2020 the pandemic has turned national stadia into ghost towns, and a reported £330 million refund is due to be paid from clubs back to broadcasters. COVID-19 raised many questions in sport with suggestions of smaller squad sizes and the introduction of salary caps for the English Football League. The ever-present expectation on performance levels, fitness and competition for places continues to threaten career longevity at the top.
Professional players at the top of the ranks have an opportunity in life that most can only dream of.  But history shows that not all of these players manage to ensure that their financial success lasts a lifetime. To achieve this, players are likely to need a range of experienced professionals – including wealth managers, lawyers and accountants –working together to provide guidance from as early as possible in an athlete's career.
Issued in the Channel Islands by Cazenove Capital which is part of the Schroders Group and is a trading name of Schroders (C.I.) Limited, licensed and regulated by the Guernsey Financial Services Commission for banking and investment business; and regulated by the Jersey Financial Services Commission. Nothing in this document should be deemed to constitute the provision of financial, investment or other professional advice in any way. Past performance is not a guide to future performance. The value of an investment and the income from it may go down as well as up and investors may not get back the amount originally invested. This document may include forward-looking statements that are based upon our current opinions, expectations and projections. We undertake no obligation to update or revise any forward-looking statements. Actual results could differ materially from those anticipated in the forward-looking statements. All data contained within this document is sourced from Cazenove Capital unless otherwise stated.