Brexit stockpiling drives improvement in UK GDP growth
First quarter growth has improved, but is likely to slow again as the stockpiling behind it is unsustainable.
10/05/2019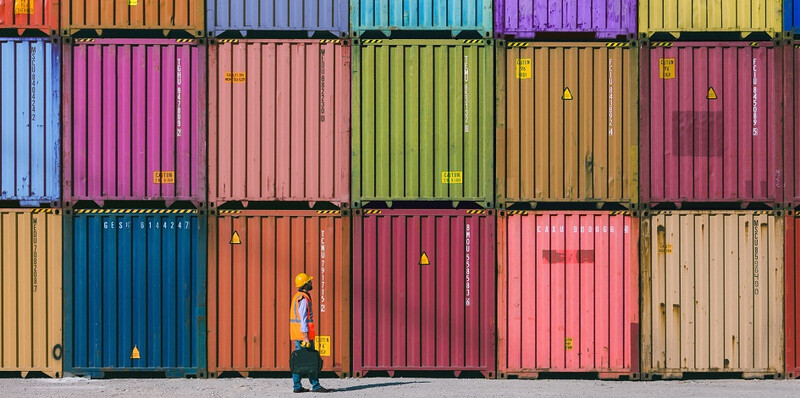 UK GDP growth bounced back to 0.5% in the first three months of 2019
Stockpiling has driven the growth and caused a sharp rise in imports
Schroders expects the UK economy to slow in the coming quarters as Brexit uncertainty persists
UK economic growth bounced back at the start of this year, having slowed markedly in the final quarter of 2018. Real GDP growth grew by 0.5% quarter-on-quarter (q/q) in the first quarter of 2019, compared to 0.2% in the previous three months. Growth was in line with consensus expectations on a quarterly basis, but disappointed in the monthly estimate, suggesting a loss of momentum going into the second quarter. After growing by 0.2% in February, the UK economy contracted by 0.1% in March.
As we have said in recent weeks, it appears that stockpiling in the run-up to the initial Brexit deadline has caused the output estimate of GDP to rise, but without the corresponding pick-up in final demand. Stockpiling will ensure there is a continuous supply of goods in the event of trade disruption, but whether the disruption hits or not, a build-up of inventories will lead to de-stocking at some point. This is likely to cause the economy to slow.
Stockpiling has driven imports up sharply over the quarter, causing the UK's trade deficit to widen to 3.4% of GDP – the biggest quarterly trade deficit since at least 1992. This worsening in trade could persist a little longer as Brexit uncertainty continues, but it should eventually reverse as storage capacity disappears.
Within the expenditure breakdown of the GDP release, household consumption grew by a strong 0.7% for the second consecutive quarter. Stockpiling might be at play here too, which would not bode well for future demand. After four quarters of falling business investment, corporates increased capital spending by 0.5% in the first quarter. Meanwhile, government spending rose by 1.4% - the biggest quarterly increase in five years.
Overall, while these growth figures might appear positive, the underlying drivers are unlikely to be sustainable. We expect the economy to slow in coming quarters as Brexit uncertainty persists. This should keep both fiscal and monetary policymakers cautious (and static), probably until next year.
This article is issued by Cazenove Capital which is part of the Schroders Group and a trading name of Schroder & Co. Limited, 1 London Wall Place, London EC2Y 5AU. Authorised by the Prudential Regulation Authority and regulated by the Financial Conduct Authority and the Prudential Regulation Authority. 
Nothing in this document should be deemed to constitute the provision of financial, investment or other professional advice in any way. Past performance is not a guide to future performance. The value of an investment and the income from it may go down as well as up and investors may not get back the amount originally invested.
This document may include forward-looking statements that are based upon our current opinions, expectations and projections. We undertake no obligation to update or revise any forward-looking statements. Actual results could differ materially from those anticipated in the forward-looking statements.
All data contained within this document is sourced from Cazenove Capital unless otherwise stated.